Album Review: Emery's "We Do What We Want"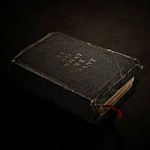 In the extremely remote chance that an album review could be "objective" (which is hideously false), I will not feign such notions: I am a devoted Emery fan, so what follows is unadulterated fanboy subjectivity. Go read something else if that offends you.
We Do What We Want has been highly anticipated for some time now. First, it was released under Tooth and Nail Records' sister label, Sold State Records, which is *typically* known for releasing "harder" music. This, of course, led to much speculation that this album would be Emery's "hardest" to date (it's not). Second, Tooth and Nail/Solid State did a really nice job via social media of promoting the album. From releasing certain tracks in advance, to putting together nice pre-order packages, to inventing fun and interactive games for fans, the March 29th, 2011 release date was hard to miss.
And like other Emery releases, it was not one to miss. WDWWW is pretty much what you would expect from Emery–pounding, in-your-face songs that rarely let up, yet are consistently underpinned by really thoughtful lyrics. The classic interplay of alternating melody and screaming is brilliantly pulled off, and the album is diverse enough to not become redundant, while maintaining enough unity and compositional integrity to feel like a complete work.
I know I say this about every Emery release, but the thing I most appreciated about this one was the new directions that the band decided to go. Yes, some of the "directions" were perhaps necessary, given long-time band member David Shelton's departure. But as with prior albums, WDWWW shows that Emery is capable of holding together the tension of continuing to be the band that their fans love, while also striving to grow as musicians and artists. But perhaps the most surprising part of this album, however, is the way in which this evolution is accomplished. Let me explain.
The Evolution
Several years ago, Emery took a big leap with their "I'm Only A Man" album. It was a leap because it was, both musically and lyrically, almost diametrically opposed to what had come before it. While I was–and continue to be–an ardent fan of that release, it was consistently panned by fans and critics alike, evoking cries for Emery to return to their "The Weak's End" and "The Question" sound. Whether in response to this, or simply by accident, the two-part follow-up album (While Broken Hearts…In Shallow Seas…) signaled something of a return to the prior sound, although with new and interesting motifs weaved throughout.
What is interesting about this evolution, however, is that in WDWWW, we find something entirely curious, and probably unexpected for most: in an almost inexplicable way, Emery has managed to bridge the gap between the "leap" of I'm Only a Man and everything else. At one moment, you find a bit that brings you back to something from In Shallow Seas…, but in the next moment, you are struck by something equally reminiscent of I'm Only A Man. Yet instead of the two standing starkly opposed to one another (as the critics of I'm Only a Man assumed was necessary), they actually blend into something that is new and imminently interesting; it is the signal of an evolution in Emery's music that has been years in the making. However, it is not Emery evolving into something other than Emery–rather, the evolution itself is distinctly Emery.
So to me, the triumph of WDWWW is not that it is Emery's "best" album…I still think "In Shallow Seas We Sail" is better. But where WDWWW really shines, and is–I think–Emery's most important album, is the fact that it is a magnificent, clarifying piece to a puzzle that Emery has been unveiling over the years. This album, more than any other, brings together the whole of Emery's musical corpus into a true unity. Yet it does so carefully and intentionally, because rather than homogenizing the last seven years of Emery's music, it rather brings into focus the strengths and diversity of each album, allowing the listener to truly appreciate the tapestry that Emery has been patiently and masterfully weaving.
And thankfully, it is still an unfinished tapestry. Here's hoping for much more in the years to come!
No trackbacks yet.
about 10 years ago - 2 comments
For those who don't know, Emery ranks among my favorite bands right now.  I love their in-your-face music, but also admire the thoughtfulness that they put into their lyrics, as well as the steps they've taken over the years to grow as a band.  Over the course of their last 4 releases, the band has…
about 13 years ago - 6 comments
Within the last six months, my little brother has introduced me to some seriously cool music. One of my favorite bands from this "education" is Emery, a hard-hitting "screamo" band hailing from the Tooth and Nail label. Instantaly I fell in love with their unique, emotive style and have practically memorized their first two full-length…